While Windows Phone has a functional Twitter component through the People hub, the
majority of tweeters will want something with more functionality. As Twitter continues to lock down the ecosystem and pull everyone into their website and official apps, there is still a place for a well put together third party client. Could that be Tweet It?
Tweet It follows many of the layout principles of the Windows Phone Design Language, which means it does feel familiar to the user, but it takes enough liberties to stand out as a different app. This is most noticeable in the settings application, which looks like a Windows Phone screen at first glance, but the fonts are all the wrong size, the animations are different, and it feels a bit... ramshackle.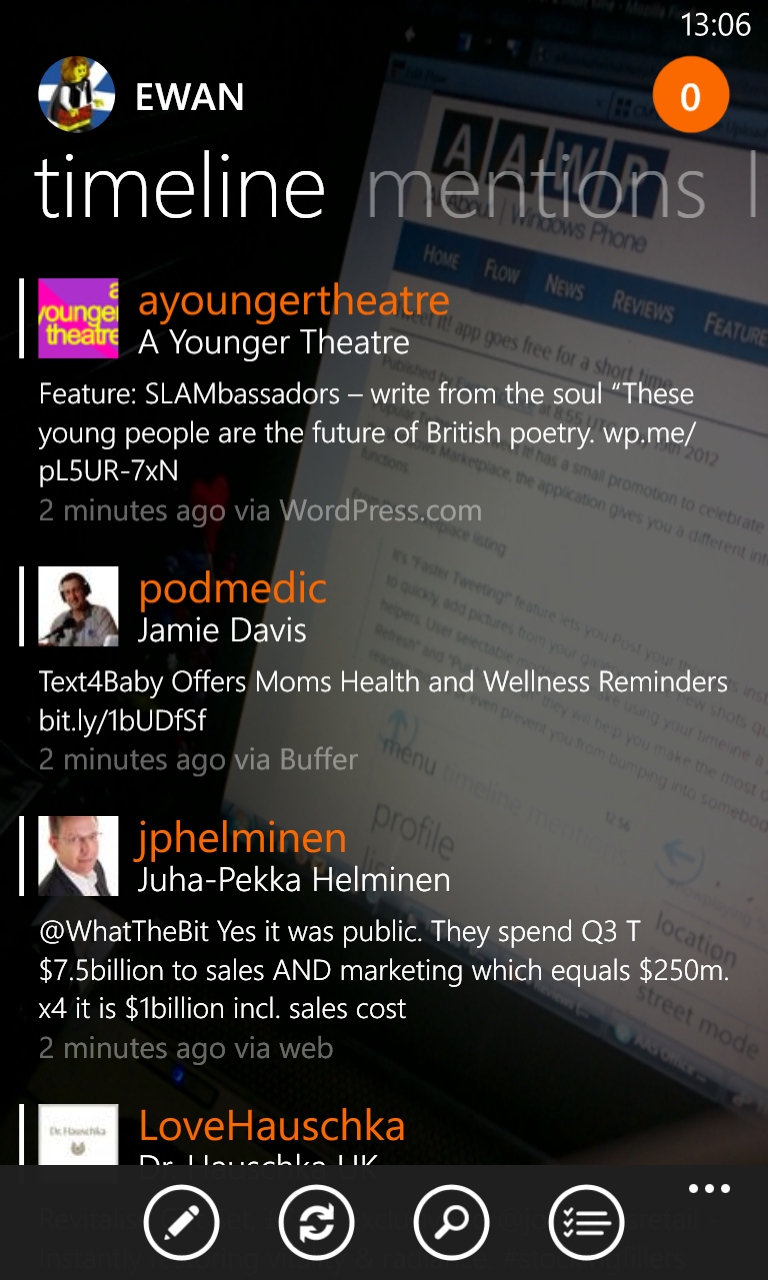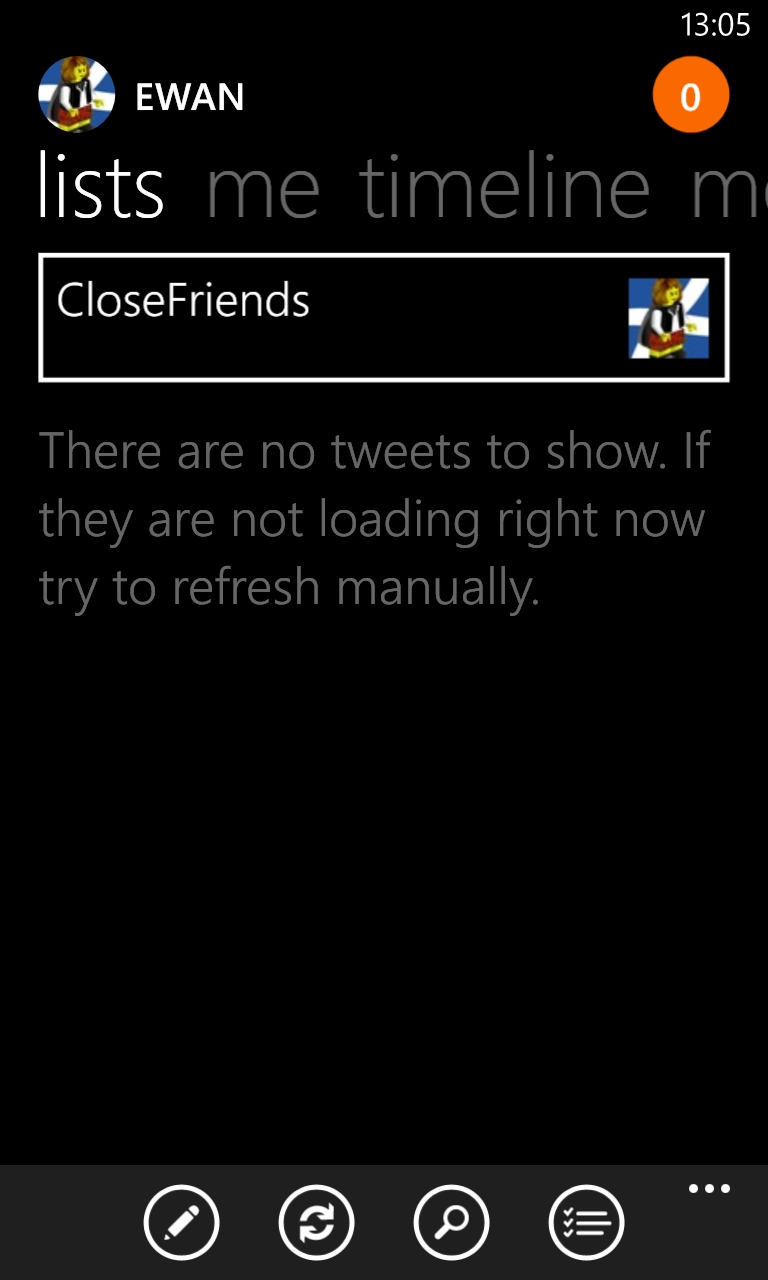 I know this is a bit of an awkward stick to level against Tweet It, but with the official client having come on in leaps and bounds in the last two years, looking a little bit different while offering all the API functions is not enough.
That's where the recent update to Tweet It comes into play, as developer Timur Khamidov rejigged the app with a handful of new features to sit alongside the usual views of your Timeline, Mentions, and Lists.
Probably the biggest one for me is the ability to filter your Twitter lists. You can set up a number of words to remove from the timeline on your handset - prefix these with '#' to ignore anything with a hashtag of the following text, and ignore users with the '@' symbol before their Twitter name. Assuming everyone else is sensible, it's possible (for example) to filter out tweets about a TV show so you can relax, knowing that you have Elementary to watch (mostly) unspoiled when you get home. Multiple sets of filters can be created, and toggled on and off as you need them.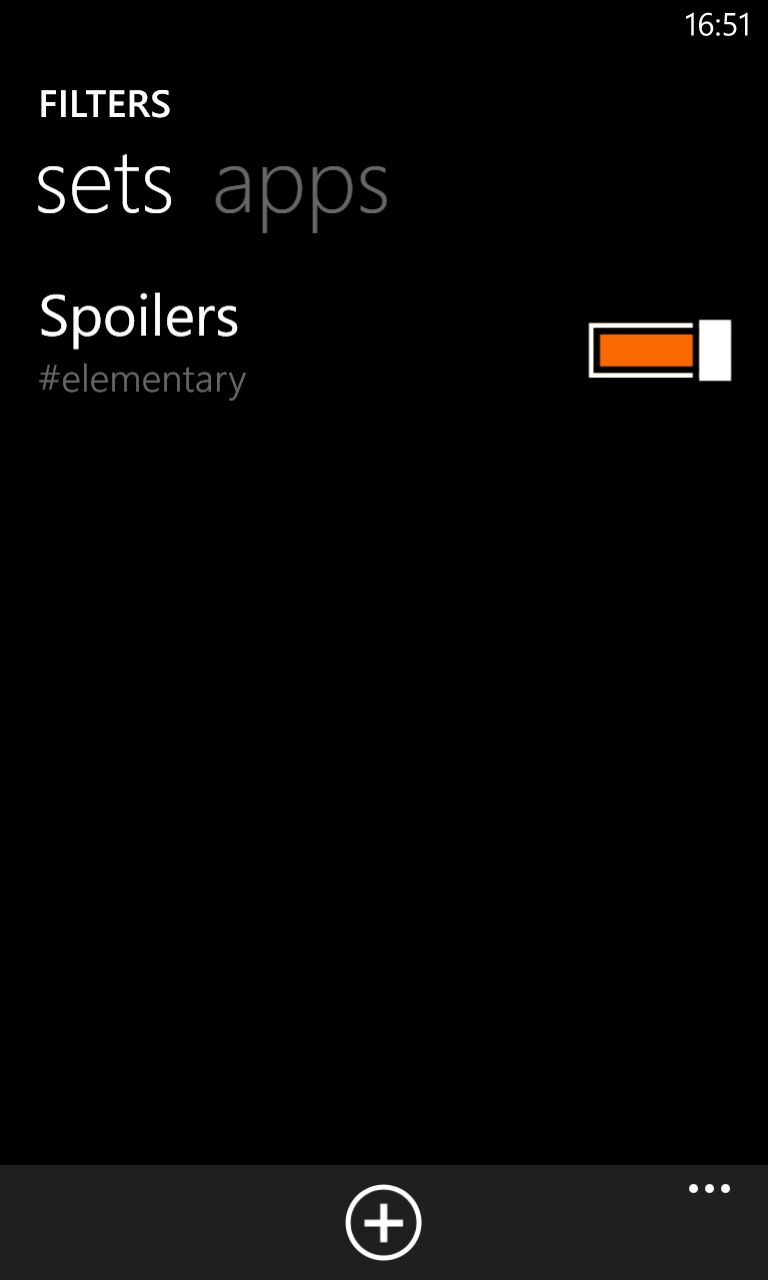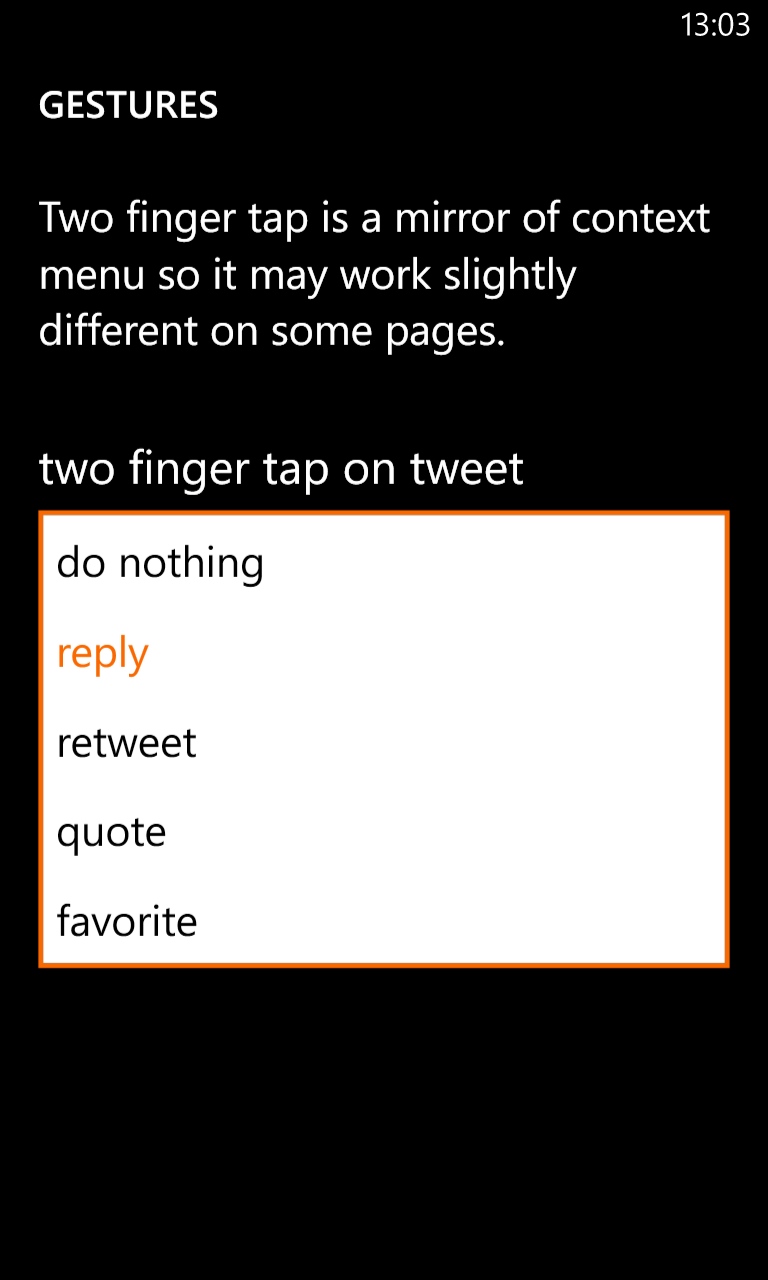 Then there's the street mode. It does look like a gimmick, with the background wallpaper of the app reflecting what can be seen through the camera lens and allowing you to see where you are walking while you keep Twittering, but it is a fun feature and one that helps the app stand out.
One area where Tweet It is a better choice than the People Hub is when composing messages. with the ability to save a message as a draft and come back to it later, so there is far less opportunity to lose a message when other tasks crop up. The visual layout for images and adding a location to a tweet is also welcome, although note that in the latest official Twitter client this function can also be found, albeit without the side by side view on offer here.
Tweet It also supports the 'pocket' API, which is an emerging standard over numerous platforms that allows you to save content to your account on getpocket.com for later perusal. People who only use Twitter will be satisfied with the ability to favourite tweets, but for those who are more connected in their social networks, this could be seen as a must have feature.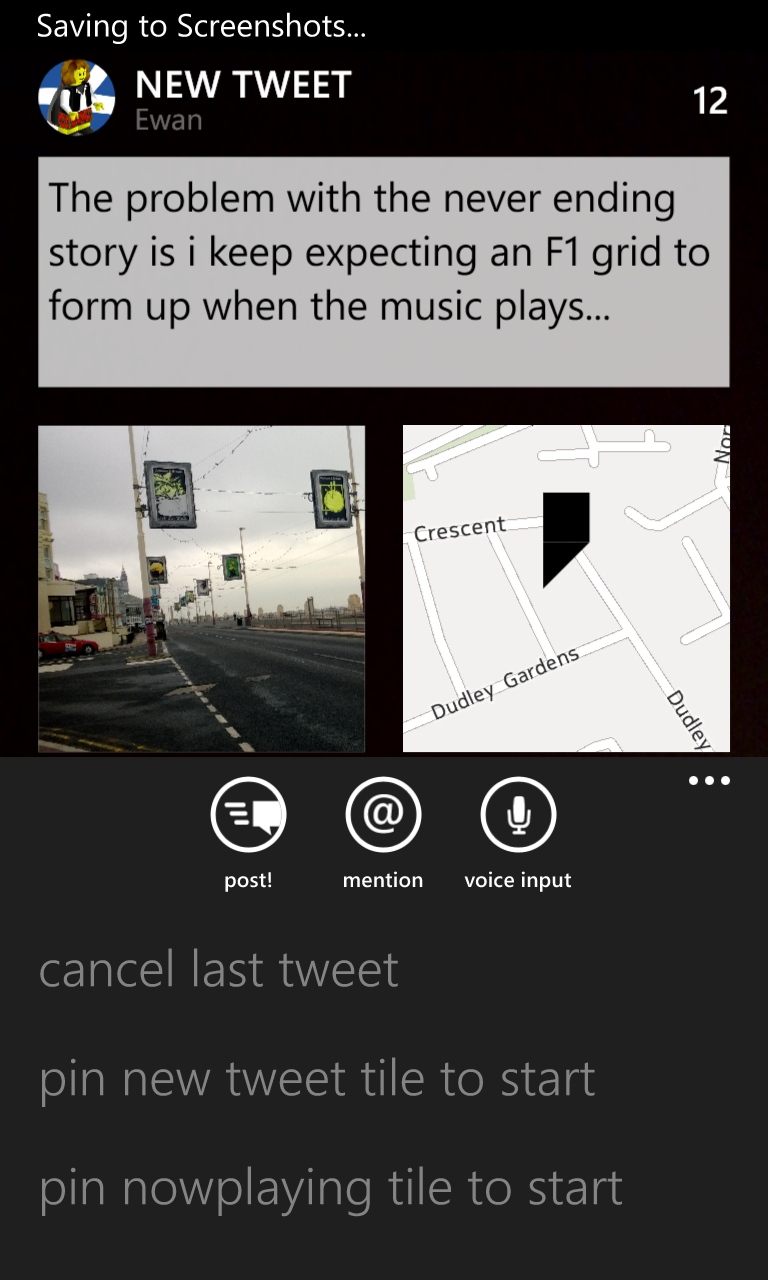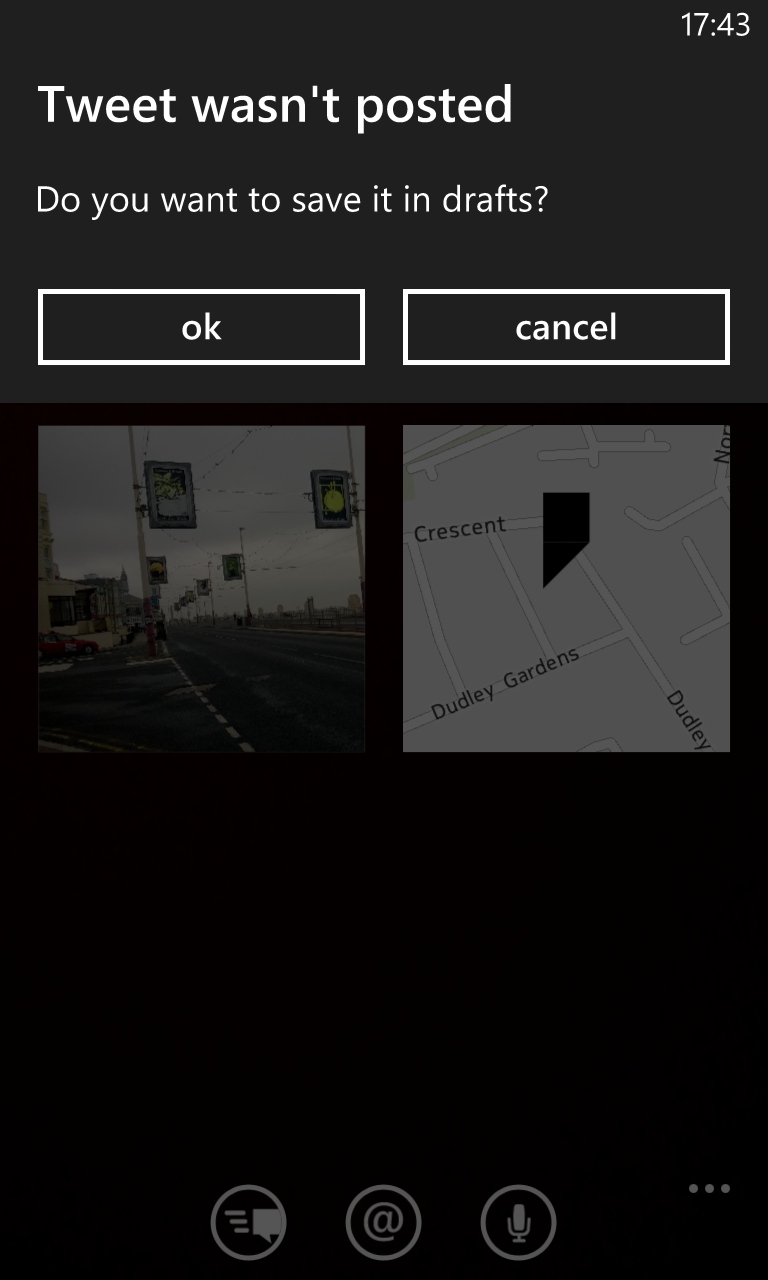 It's clear that, functionally, Tweet It is the match of other third party Twitter clients, and makes best use of the access that the Twitter API allows. It also throws in a few tricks to help make the app stand out and give it some unique selling points. But...
...Hand on heart, I'm not sure that Tweet It is the way forward. Maybe two years ago, when the app was first launched and Twitter appeared to be an open platform ready to accept third party clients, that was the time when Tweet It (and a number of other clients) made their mark.
Twitter has moved away from that formula now, and is looking to capture as many conversations and moments in their system as possible. That leaves third party clients behind the loop, and essentially looking like Twitter looked two years ago. If that's what you're looking for, then Tweet It is one of the better third party clients in the Windows Phone Store.
Just be aware that Twitter has moved on from this approach, and will continue to do so after its IPO and upcoming life as a publicly traded company.
Source: allaboutwindowsphone.com